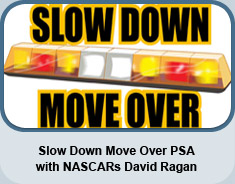 Welcome to our Public Information page. This page is designed to inform the public about Emergency Service's and how the Community can help.
Approaching Emergency Vehicle's: While driving in your vehicle you see a fire truck in rear view mirror with its red, light's siren's blaring. What should you do? The Commonwealth of Pennsylvania mandates all passenger vehicles to give the right away to an emergency vehicle. This should be done by pulling to the side of the Road, and stopping. Do not stop in a lane of traffic. This makes a hazardous situation for the responding emergency unit's by having the emergency driver take evasive action's to avoid your vehicle.
Some traffic lights are equipped with a white flood light attached to top of the light post. This device has been designed to allow the approaching vehicle to have the right away. This device changes the traffic light to green for the direction the emergency vehicle is traveling. This device also turns all other lanes of traffic to a red signal. This fallow's our response to Emergency's allot safer. All ways remember we could be responding to someone's house that you know. If we can't get there, we are no help to the public.
Emergency Personnel on the Roadway:
When you see Emergency Personnel operating on the roadway please slow down, and move to another lane. If you are unable to do so, please slow down, and give as much room as you can to allow a safe working distance for the Emergency Providers on the roadway.
www.respondersafety.com/SlowDown.aspx
www.respondersafety.com/NoPicnic.aspx